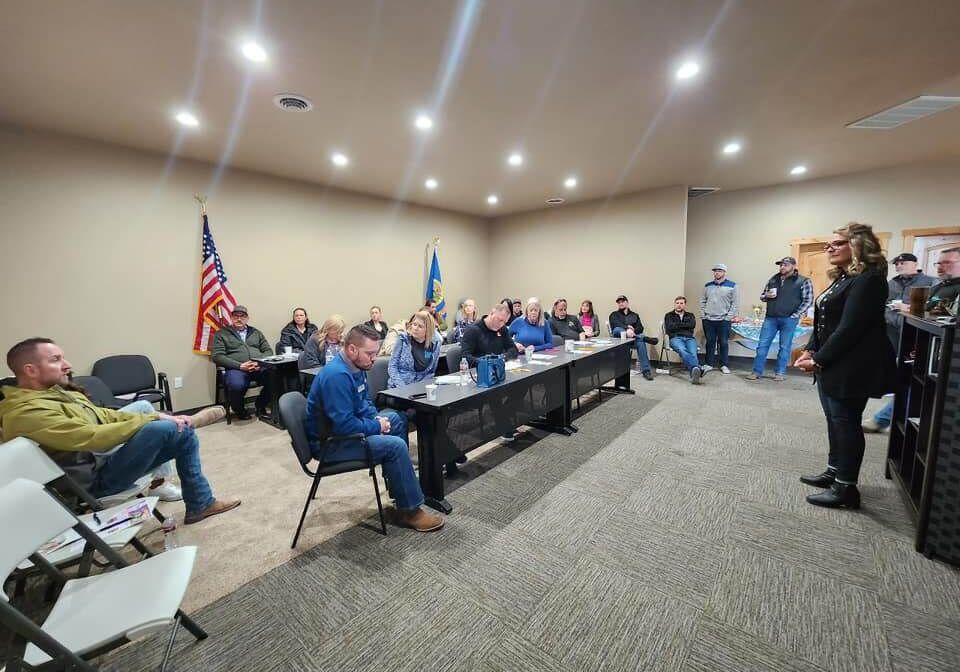 Monthly Coffee Meet & Greet
These monthly "Coffee Meet & Greets" are our version of our quarterly Member Orientations.  This allows more options on when our current members, new members and prospective members can join and learn about the Snake River Valley BCA.  You will hear from our members what value they have gained from membership and the many ways to get involved.  We go over all of our committees and councils, PWB and events and discuss current industry issues and or successes and we usually have a builder or two present to share the builders prospective.  There is an opportunity for our members to sponsor a Coffee Meet & Greet.  So if you are interested in learning more about the Snake River Valley BCA, please check us out on our calendar in this website and register for the next Coffee Meet & Greet.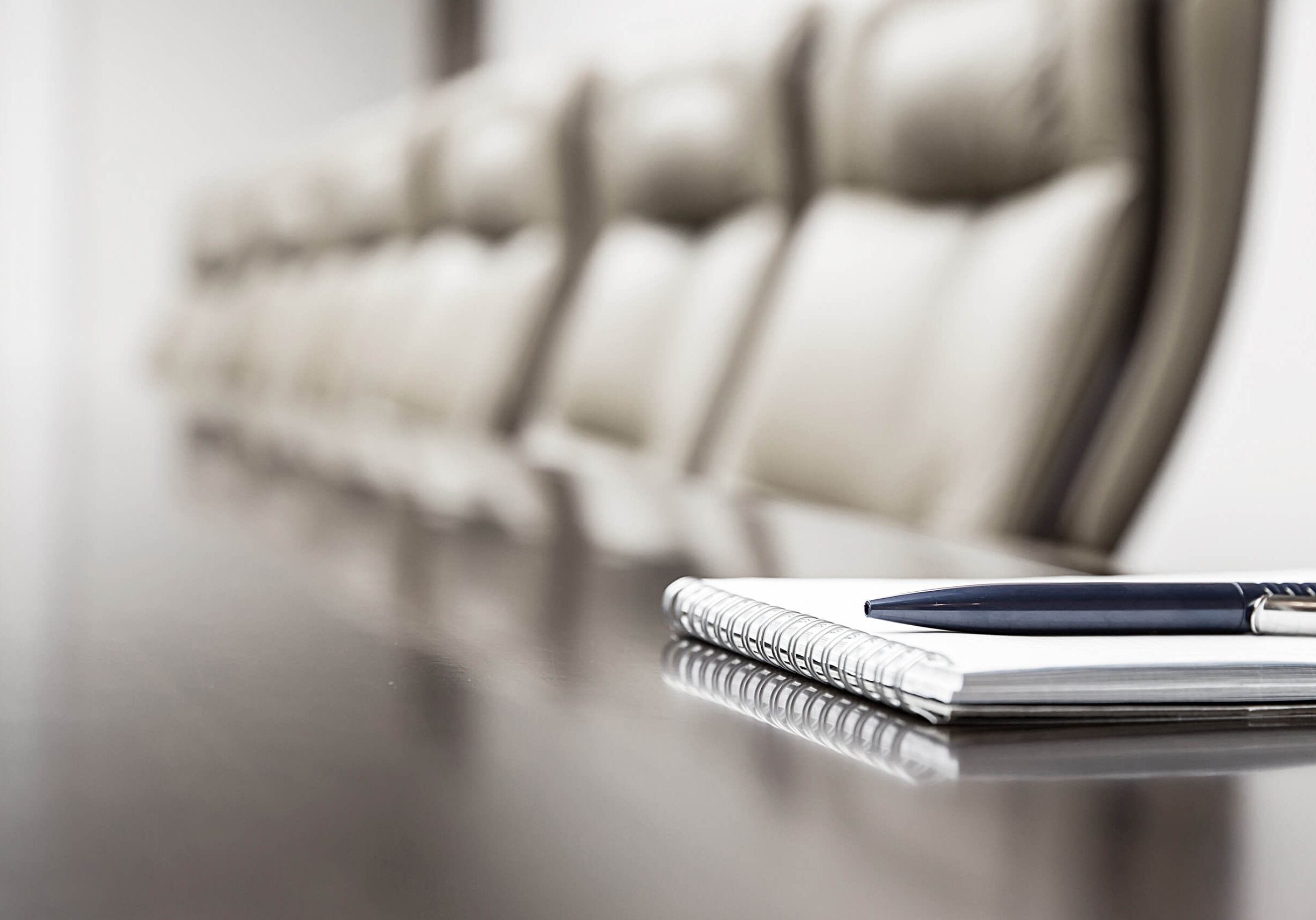 Monthly Associates Council & Membership Committee
Membership focuses primarily on membership, educating our members on their membership benefits and helping them to understand the importance of being a member.  This committee hosts the monthly Coffee Meet & Greets and our Memorial Golf Tournament.
Associates Council is always looking ahead at opportunities for our associates to get themselves and their products in front of not only the builders but all members as well.  including hosting the monthly General Membership Meetings and Breakfast with a Builder.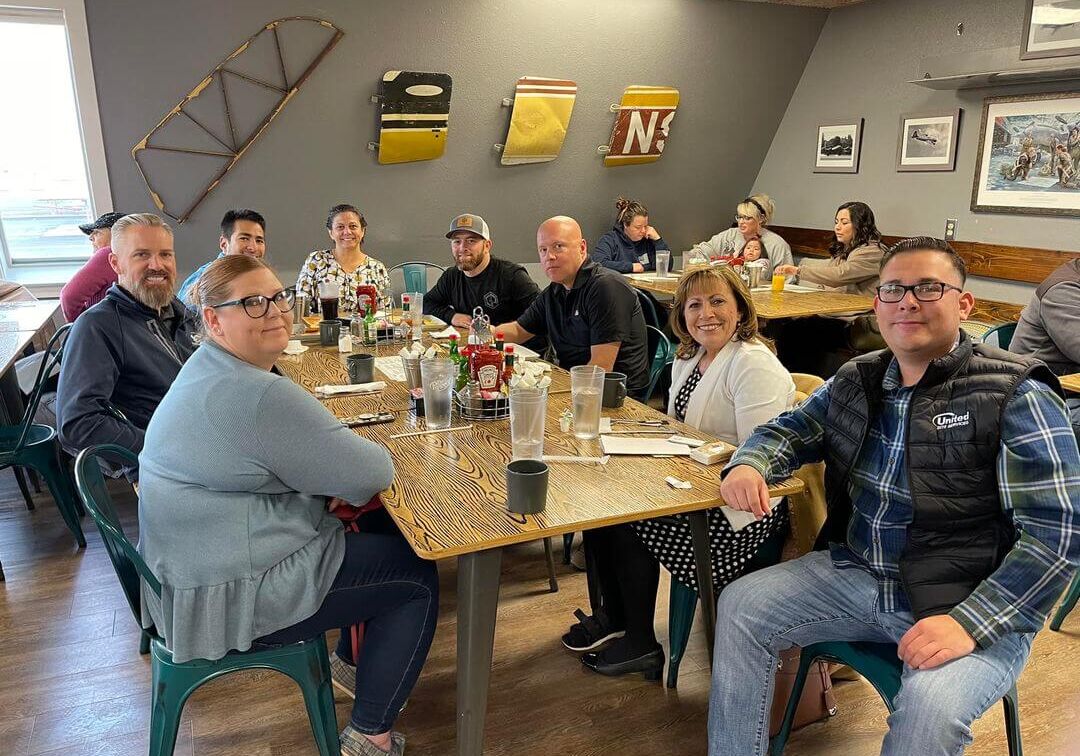 Our Associates Council came up with a great way to offer our members an opportunity to get to know not only a builder but a few associates as well in our very casual "Breakfast with a Builder".  We invite one builder to have breakfast with about 6 to 8 members in various trades.  This is a great way to meet new members and make connections.  Our goal is to mix it up with exclusive invitations to a no-host breakfast.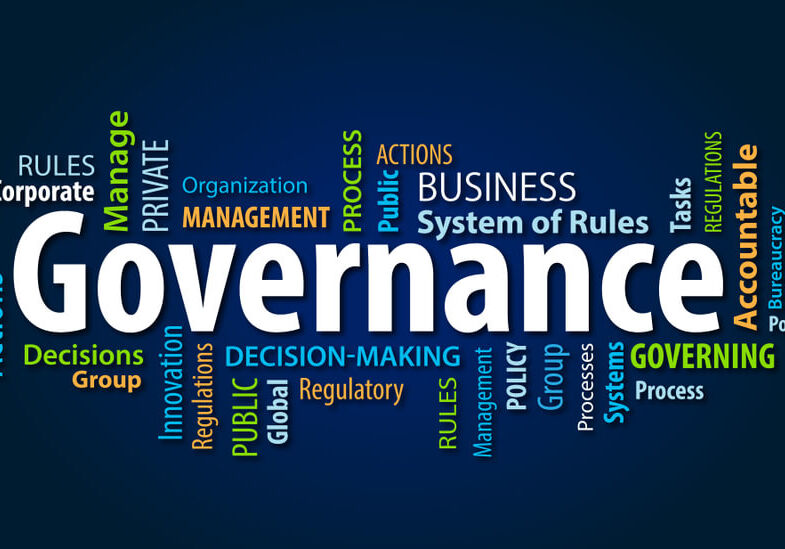 Bi-Monthly Builder Developer Council
Our local Builder/Developer Council is made of members and city building officials of which we have jurisdiction over, which is Gem County, Owyhee County, Canyon County and Payette County.  The goal is to keep the communication open between our local association and our city officials to know what to plan and prepare for.  It is important for us to have that ability to work closely with each of the counties and have that relationship.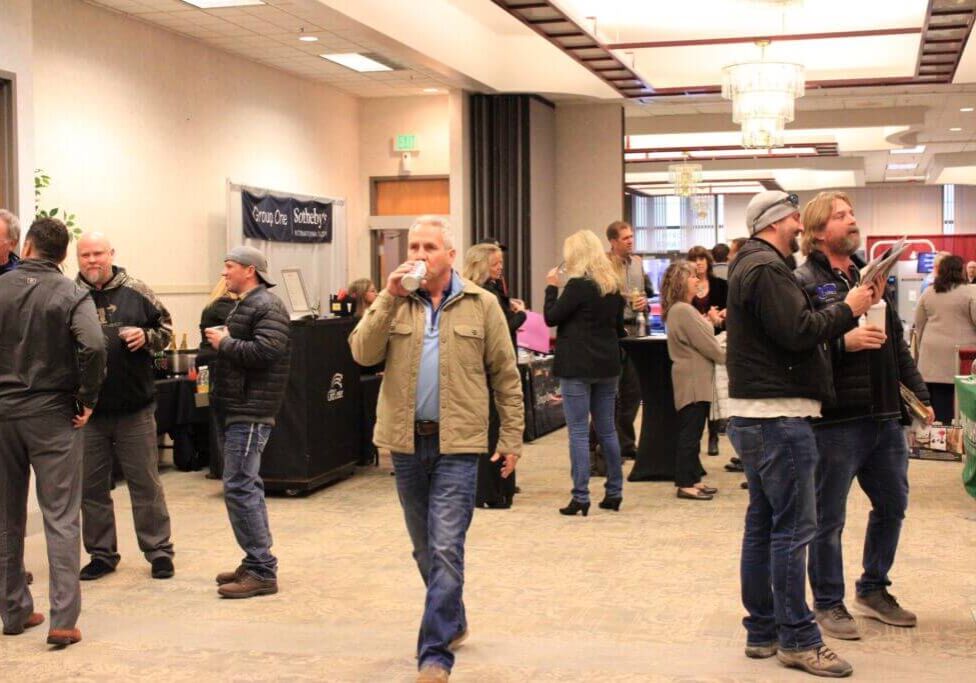 This is an annual event that is put on by our associates council and tied into the upcoming Canyon County Parade of Homes.  All Snake River Valley BCA Members can purchase a booth and share their wares to not only builders but to our associate members as well.  Our Builders Expo is a Mini-Trade Show that lasts a few hours with a captive audience of members in the residential industry.  We invite and encourage all builders to attend and prospective Canyon County Parade Home builders are required to attend this event, for our POH Builder Meeting and Contract review.  This is a highly anticipated event for our sub-contractors.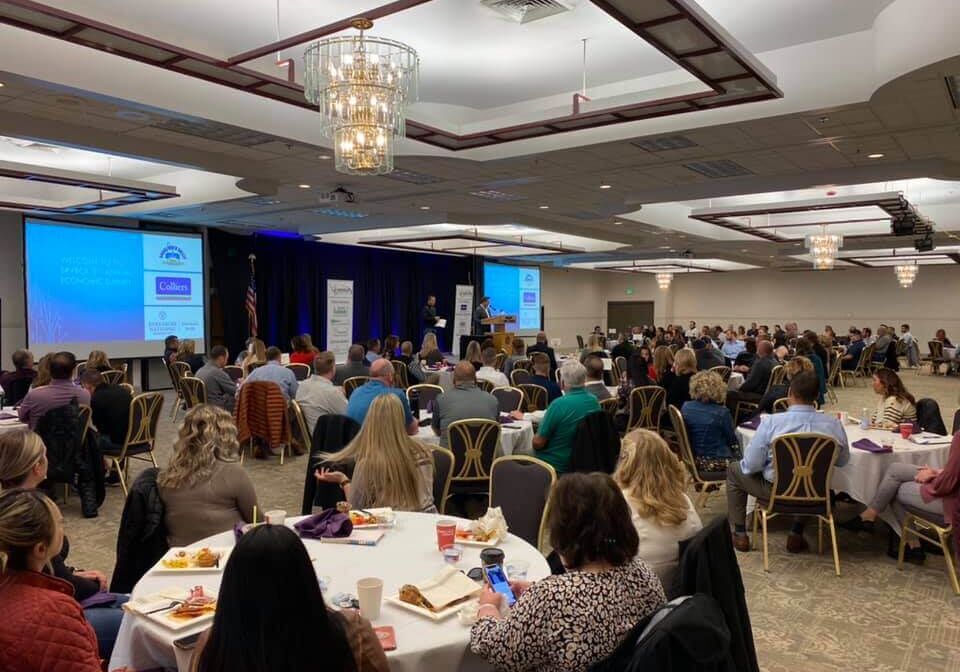 We, as a residential industry feel it is important to learn and hear about our local communities from experts in the field.  We have had local Development Directors from our Communities come in and share new developments and businesses coming and we have had professional speakers come in and give us a forecast on the residential impact on our communities.  This event is one that we have that is open to the public and takes place annually in March.   Watch our calendar for our next Economic Summit and hope to see you there!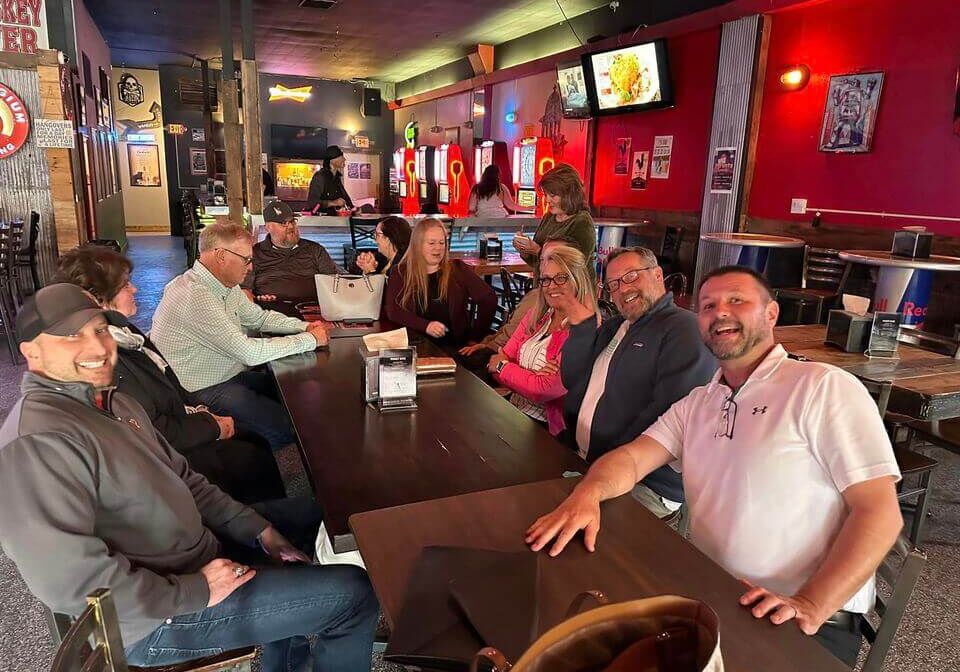 Our Spike Club is a group of over 50 members and they are our recruiters of the association.  To become a Spike you have to earn 6 Spike credits and to become a Life Spike, you have to earn 25 Spike Credits.  The Spike club meets monthly and in a casual setting, planning some fun and exciting events.  This is an exclusive group and members can become Spikes.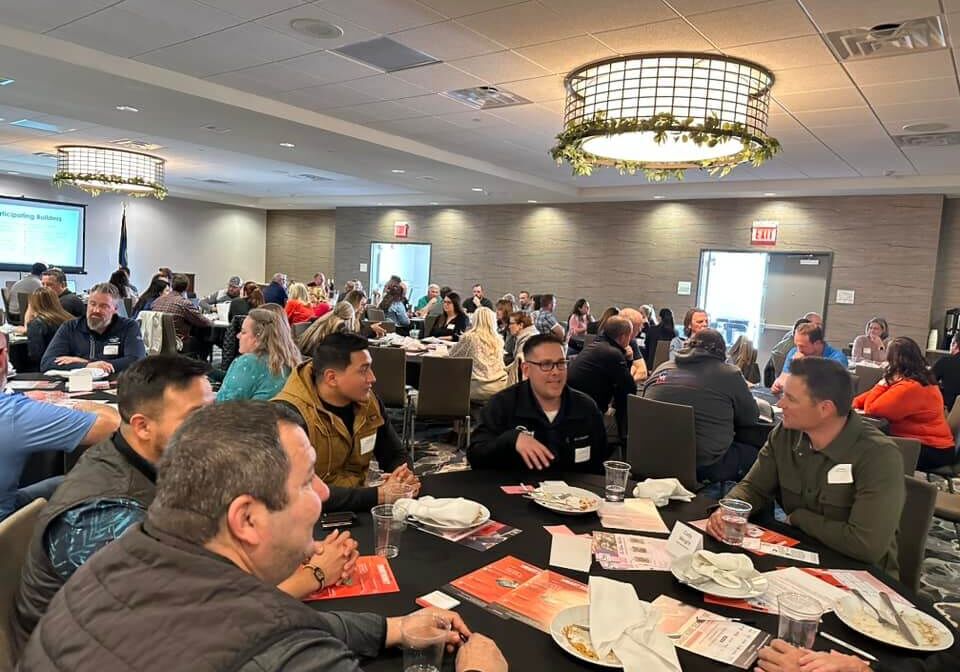 General Membership Meetings
Our local Snake River Valley BCA hold either an event or a meeting each month with a topic provided by our associates council.  There are 7 General Membership Meeting in a year, most are lunches but we are known to adda breakfast now and then.  Though we have an agenda and a topic with either a speaker or speakers, we also allow our members to utilize this time to network and meet new clients.  One of our most popular General Membership Meeting is our "Builders Round Table", where we have a builder at each table and during the lunch hour the builders will move from table to table, kind of like speed dating but making connections with not only builders but other associates.