About the Parade of Homes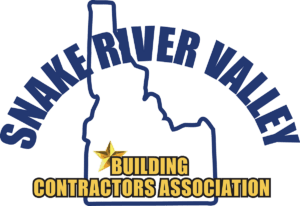 Each year the Snake River Valley Building Contractors Association looks forward to organizing and providing the public with new construction homes in the Gem, Owyhee, Canyon and Payette Counties.  SRVBCA builder members start preparing their Canyon County Parade Homes each year to be able to complete for the following years Parade.  The homes consist of new floor plans, with some of the most functional appliances and technology features along with the latest color schemes and designs.
Our Canyon County Parade of Homes typically takes place in early to mid June and lasts 1 week and 2 weekends.
Hopefully you have had a chance to see some of our Canyon County Parade of Homes in person, but if you have not, here are virtual copies of past Canyon County Parade of Homes.
---
Home & Builder Qualifications
To participate in the Canyon County Parade of Homes, a builder their developer and their real estate agent must all be members of the SRVBCA during the entirety of the showing of their Home(s) in the parade.  The Canyon County Parade of Homes are homes built within the Canyon, Owyhee, Gem and Payetter Counties.  Each parade builder will have a contract signed and adhere to the rules and regulations of the parade.  If you are interested in learning more about our Canyon County Parade of Homes, please feel free to drop us a message on our email or call us.